about us
We believe good things
shouldn't be complicated.
Good things should just be Good. Honest. Simple. And the same goes for our wine. A bottle of Bread & Butter is the opportunity to take a breath, let your shoulders drop and refresh your mindset. A reminder to literally stop and smell the flowers. Sometimes the best things in life are those simple pleasures. Which is why Bread & Butter believes in making good, honest, delicious wine meant to be simply enjoyed.
our wines
Our Classically-Styled
Everyday Wines
Good. Honest. Delicious. These everyday wines are made to be simply enjoyed.
They can be found right here at your fingertips, or at a store or restaurant near you.
visit us
Our Tasting Room
At Bread & Butter, we know that chateau is just a fancy word for house. So, we're excited to welcome you to our home on the Silverado Trail in Napa Valley. Our wines have always been made in this beloved region, but now we're putting down different kinds of roots. Completed in the summer of 2021, our tasting room was built to be inviting, modern, warm, and all about enjoying simple pleasures and complex wine.
And if you needed another reason to visit, our limited release Napa Valley wines are only available through our Tasting Room, Wine Club and Online Shop.
join us
Wine Club
Don't overthink it, let delicious wine come to you. Bread & Butter Wine Club Members receive four shipments per year. Made up entirely of our Napa Valley limited-release wines, these boxes are specifically curated by our Winemaker. But, because no one knows what you like more than you, each shipment is fully customizable. With an option to order all reds or swap wines of a similar value, rest assured you'll enjoy every box (and bottle).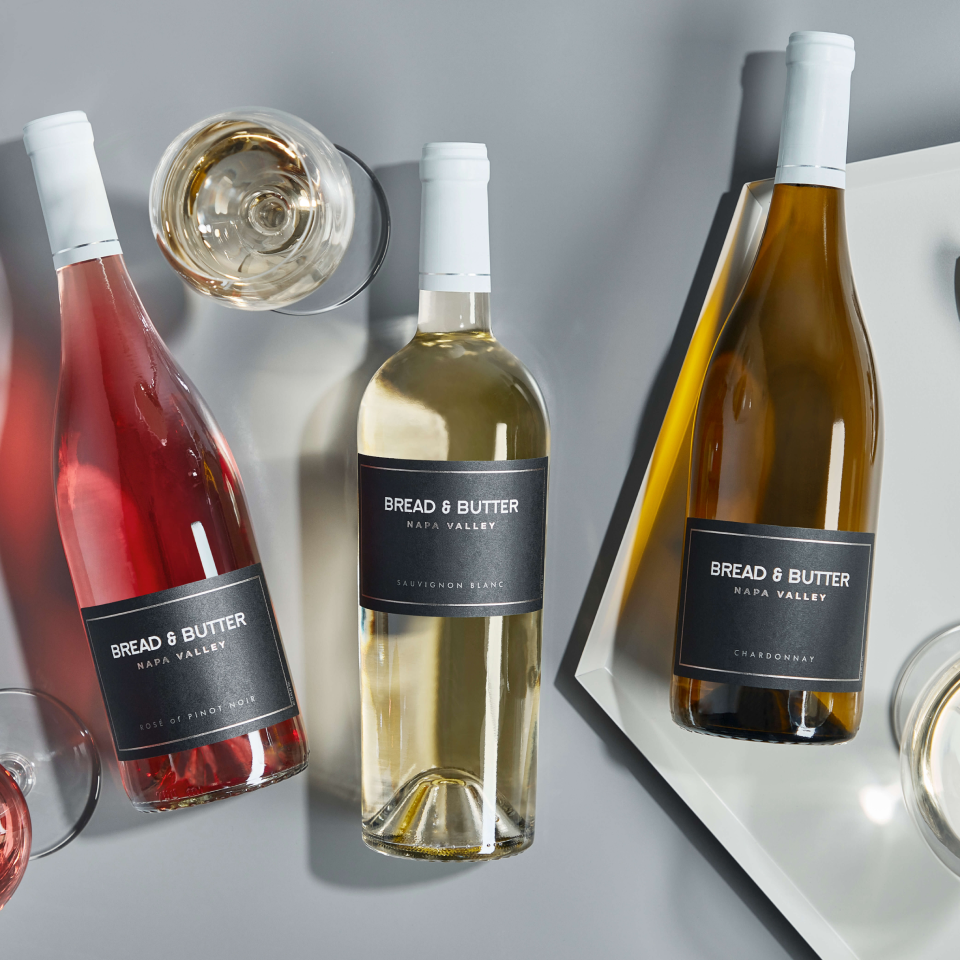 Visit Us in Napa Valley
We know that Chateau just means house. Come visit our home on the Silverado Trail.
3105 Silverado Trail, Napa, CA 94558
3105 Silverado Trail,
Napa, CA 94558